The Company

OUR MANTRAS
For our customers:
A partner, not an agent who works together to mutually grow the business.
Help customers achieve their business objectives by providing the best services.
Transparency in pricing and products.
Personalized services.
For our clients:
Showcase an India not usually seen.
Interaction with the local community to get a true feel of Indian society and culture.
An experience, not merely a holiday.
For the Community:
Partner with our customers to support social causes, so that they can give back to the community and make their travel more meaningful.
RECOGNITIONS:
Approved inbound tour operator by

Ministry of Tourism, Government of India

Allied member of the

Indian Association of Tour Operators (IATO)

Member of

Pacific Asia Travel Association (PATA)

Member of

Travel Operators for Tigers (TOFT)

Member of

SKAL International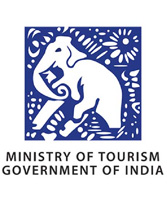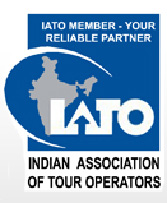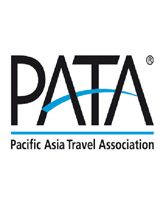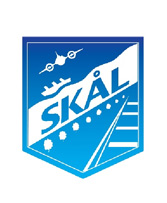 OUR PARTNERS SPEAK
Art of Travel, Germany
It happens very seldom that a DMC and a tour operator like us can create such an excellent partnership from the very first day of the cooperation. For more than 20 years we are working in the German speaking countries Germany, Austria and Switzerland to cover the needs of the luxury travelers. After a long search, with Mona Kapoor and Indian Vistas we found not just a professional partner but a person who has the same passion and understanding of luxury tourism as we do. But at the end of the day our clients decide whether a cooperation is successful or not. And we are proud to say our guests always return happy, not only because of India's beauty and incredible sights, but because of the warm welcome and the careful handling they experience by Mona and her team. In all these years we did not have a single complaint from our clients' side. If a problem occurs, Mona and her team are always on standby to solve everything right away. So we know if the clients arrive in India, passing immigration and customs they are in the best hands.
Martin Randall Travel, UK
Martin Randall Travel has entrusted Indian Vistas with the operation our innovative tours to India since their launch in 2012. Mona and her dedicated team offer a reassuringly personal level of service which is professionally executed; their assistance in the initial planning stages is as invaluable as the support provided on the ground during the tour. It is a true partnership.
Mona has always strived to understand our company ethos and needs of our travellers. This attitude, coupled with her team's extensive knowledge, means we are always happy to recommend Indian Vistas to our clients for additional services pre- and post- tour.
Karen Stone Talwar, Adventures in Art, USA
This past January we were asked to lead a tour for private collectors to my favorite haunts: Delhi, Agra, Jaipur, Udaipur and Mumbai. Our clients wanted the best of the best, and Mona delivered beyond expectations: helping us think through our itinerary, providing an outstanding guide and transportation, as well as thoughtful behind-the-scenes additions. She is extremely well organized and stands ready to help at any moment. Our experience in a word: seamless!
What a pleasure it was for me and my team to work with Mona Kapoor and Indian Vistas!
Academy Travel, Australia
Working with the team at Indian Vistas is a dream, from the initial quoting process to the fine tuning of the itinerary and attention to detail provided and final delivery of the product, everything is seamless. The guides, coaches and restaurants provided are all top quality and nothing was ever too much trouble.
The Independent Traveler, South Africa
The Independent Traveller has carefully selected Indian Vistas to be our representing company in India and we have never regretted it. Exquisite local knowledge, sensible prices and above all else, attentive, professional and friendly service that always goes beyond the call of duty.
We are proud to partner with Indian Vistas and know with absolute assurance that our clients are always looked after in a manner that is absolutely exceptional.
OUR TRAVELLERS SPEAK
Dear Mona,
We are home again so I am sending you this quick email to thank you for our wonderful tour! Thank you also for the gifts and for organising for us to have Krishendu and Vinod as guide and driver. It was great to see them again and they were as good as ever.
We will certainly be in touch with you when we are planning our next Indian visit.
Regards
Dear Mona,
The very professional/discreet execution of my travelling plan by your good-self and your team during my stay in India. It couldn't have been better organized incl. Ranjeet's attendance at the beginning and/or end of my trip and it enhanced the overall impression I had on my first trip to India.
Trust that every friend and/or acquaintance who shall be travelling to India shall be given your company and/or personal details so that you can take care of them as well as you did for me. You and your team have passed the test for demanding clientele and/or VHNI and believe me, apart from being a veteran in the hospitality industry, I have seen a lot of your colleagues at work and your company deserves outstanding credit.
Lastly, there is not very much more to write than what has already been said during our lovely dinner at your house. We will surely be in touch and in the meanwhile I wish you lots of success.
With kind regards
Hi Mona!
We are on our way home and wanted to say one last time thanks for an incredible trip. Naru & Mukesh were delightful and we loved all the spots they took us to, their incredible knowledge and overwhelming warmth. We especially loved Particularly Rambagh Palace, Bar Palladio and Anokhi! Jas was the absolute best and we felt privileged to get to spend our adventure with him. Thanks for all your hard work and planning, friends are already asking for our itinerary that we will be sending your way!
Thanks again,
Mona,
As 2017 slowly fades into history, the highlight of our year was partnering with you to have one of our most memorable international trips ever. We have shared our photos and told the stories to countless friends and families over the past several months. We can barely scratch the surface of what we saw, experienced and savored. We have several friends who have become curious about what a trip for them with the guidance you provided us might look like. We can't compliment you enough and hope some of them in time will take the leap to move forward to have a trip of a lifetime.
We wish you and your family the best of wishes for the New Year and, who knows, perhaps our paths will cross again.
Warmly,
Dear Mona,
It is almost two months since returning from India. Yet, the memories of our trip remain vivid for both Jeff and I. Thanks again for all the attention that you personally gave to our trip and securing that our excursions in India were enjoyable and filled with many aspects of India's culture. We were absolutely pleased with Indian Vistas. Attached, please see our review.
We look forward to visiting India again and explore the many other cultural treasures that India has to offer. In the meantime, we wish you and your staff a Happy and Healthy New Year. Please give our regards to Mr. Akbar.All the best in 2018,
Hi Mona,
Just wanted to commend you on a very enjoyable trip we had. The highlight of the trip was our driver Akbar Hussain, who drove safely, was so polite and accommodating (we asked him to send us to a local market for shopping and he found us a suitable place where we enjoyed ourselves a lot). Our guide in Agra, Mukesh was full of knowledge and passion for his city, and he was looking after us a lot. We felt safe.
The mini bus was excellent and a luxury. We will be happy to travel with you again and please send our thanks to Akbar, his assistant and Mukesh for our wonderful experience.
Regards
Dear Mona,
I spent some time with my son in Europe after our vacation in India and have now arrived back home. I cannot thank you enough for creating the perfect holiday for us. Your attention to the smallest details made our visit carefree and immensely enjoyable. It was an experience of a lifetime. Both Samson and I are anxious to visit India again. We especially enjoyed Amritsar and the Punjab.
We were fortunate to have made acquaintance with and been so well looked after by driver Sarab Gill Singh. His positive attitude plus love and knowledge of his country make him very special. I would be remiss if I did not add that he is an excellent and safe driver as well. I have given Indian Vistas a well-deserved 5-star rating. Thank you again for all your efforts.
Best Regards,
Dear Mona,
Just a short note to thank you for a lovely vacation and all the personal care and attention that you showed us throughout.T'was a pleasure working / travelling with you. I'll definitely contact you for our next Indian excursion.
Best personal regards.
Dear Mona,
We arrived home safely back in D.C., just as the snow storm was starting on the Eastern US Coast. We were very lucky!
I just wanted to thank you again for all you and your colleagues did to make our visit to India such a magical carpet ride! We enjoyed ourselves thoroughly and thanks to you, the arrangements were flawless. Our driver, Manoj was top of the line, and all of your representatives and guides were excellent. We will definitely recommend your company to friends without hesitation.
Thanks again so very much for all the special touches. Wishing you continued success in your personal and professional endeavors.
Fondly,
Dear Mona,
Our trip was fantastic, all so easy because of all the hard work from your side, thank you. Your country is beautiful and we have caught the bug and will come back with our children, hopefully soon!
All your guides were passionate and knowledgeable, had a good sense of what we'd like! I really loved the curated tour in Jodhpur, oh wow, that was amazing!
Our driver needed to be scolded once about his rather fast driving and after that he was great! No need to scold him again!
We will be in touch with you about our next trip to India.
Regards
Dear Sanjay and Mona,
We wanted to thank you for arranging such a fabulous trip for us. We enjoyed every minute of it. The guides, hotels and drivers were excellent. We were delighted that we could see Delhi, Jaipur, and Agra, but we were also thrilled that we could visit some places off the beaten track - Mathura, Bharatpur, and the magnificent Keoladeo bird sanctuary.
When Peter was hospitalized, we assumed that our trip to India was ruined, but you truly did a wonderful job of reconstructing it.
Our Sanjay, thanks for arranging the wheelchair with United. It was a big help. We've mentioned you to some friends who are thinking of visiting India, and, of course, we will contact you if we decide to come to India again.
Many thanks!
Corporate Social Responsibility